Hello my name is Daniel Chambers.I am the owner/manager of "Stain Detectives"along with my partner Shelley .I have built up 18 years of experience and knowledge within the professional cleaning industry.I have obtained many certificates related to all forms of cleaning and specialist cleaning techniques along with certificates related to COVID 19 prevention & control /reducing risk , customer care, reporting, project Management ,Risk assessments, First Aid ,Abestoes detection & testing
I have also many certificates for advanced water damage restoration, including BDMA .
We have been carrying out Fumigating works over the last 18 years
I was previously a share holding General Manager for a large franchised cleaning company, carrying out specialist cleaning projects and a wide range of Insurance reports plus projects,the company which is well known nationally and internationally.One of my biggest achievement whilst managing this company was being awarded "employee of the year"beating over 1000 employees throughout the United Kingdom.The award was based on my dedication to customer care and for insuring that all work was carried out to the highest possible standard.
Eventually in March 2010 I made the decision to leave my management position to start up my own professional cleaning and restoration business with my partner Shelley based in Kettering but servicing Northamptonshire and beyond ,and so "Stain Detectives"was born .
We are a family run business , staff and associates are long term involved with 15 years working together .
We specialise in CLEANING :carpet,upholstery,leather and hard floor cleaning and protecting,which can be very beneficial in many ways.*Please see our health benefits page*.
WATER DAMAGE RESTORATION: WME Readings ,Report writing , water removal , Drying out , Sanitisation works
FUMIGATING: Disinfection ,reducing risk by a much deeper clean , deodorising , flea & dustmite treatments .
We are very committed to ensuring that our customers receive the best possible service .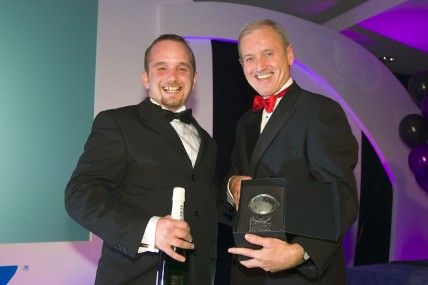 Receiving Award for outstanding Customer Service ,Project Management for Major Insurance Projects & Ensuring Quality Cleaning work and disaster restoration carried out,Ensuring all adequate training for myself and my team carried out, thus making me ,Manager /Technician of the year , internationally ,For a Multi Million pound International Cleaning Company.
Carpet,Upholstery,Leather And Hard Floor Cleaning services provided in;Kettering,Corby,Wellingborough,Rushden,Market Harborough,Leicester,Northampton,Daventry,Towcester,Rugby,Long Buckby,Milton Keynes,Bedford *and many more.